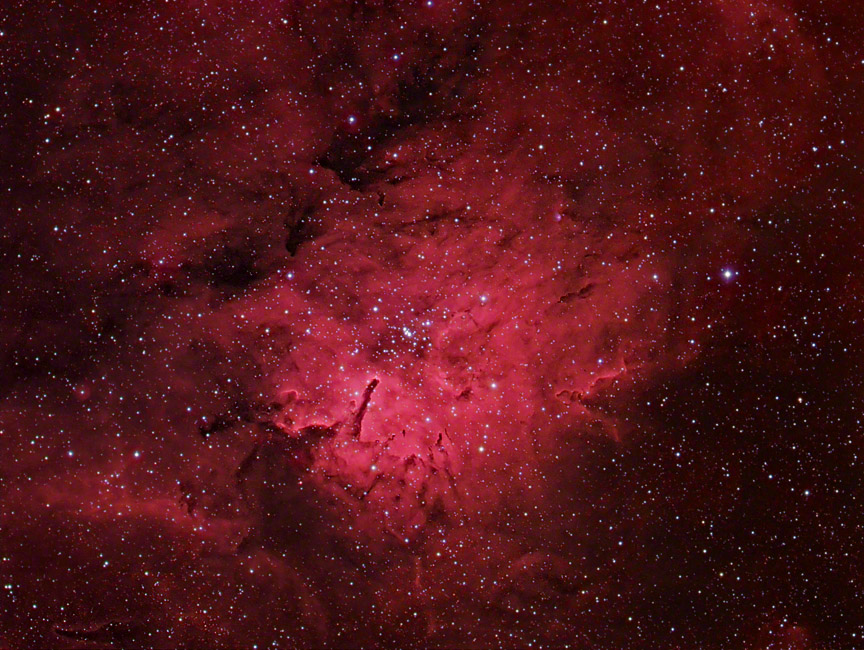 NGC 6820 an emission nebula in a star forming region about 6,000 light-years away in the constellation of in Vulpecula. It surrounds the relatively young open cluster of stars, NGC 6823. Numerous pillars of dense gas lay on the edges of a cavity eroded by UV radiation from the cluster's hot, young stars. Similar pillars can be seen in CED 214, the Eagle nebula, the Pelican nebula, and IC 1396.
Details are shown below.
192 minutes through an Astrodon 3 nm H-a filter on 2013-09-05 plus 96 minutes L and 120 minutes RGB binned 2x2 on 2013-09-04 using a QSI 583 from northern New Jersey through an Astro-Physics 155mm refractor at f5.4. North is up. ©2013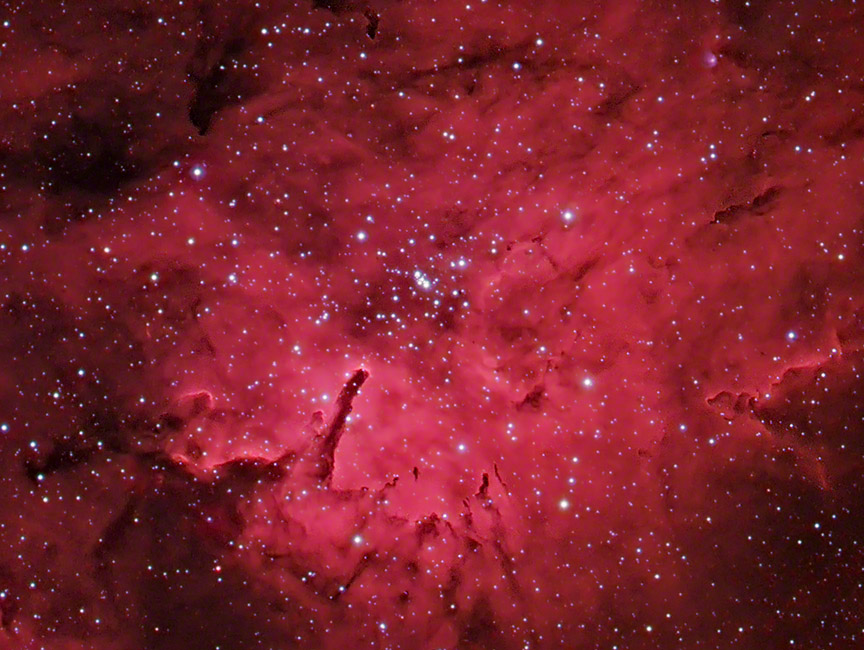 A detail from the above image.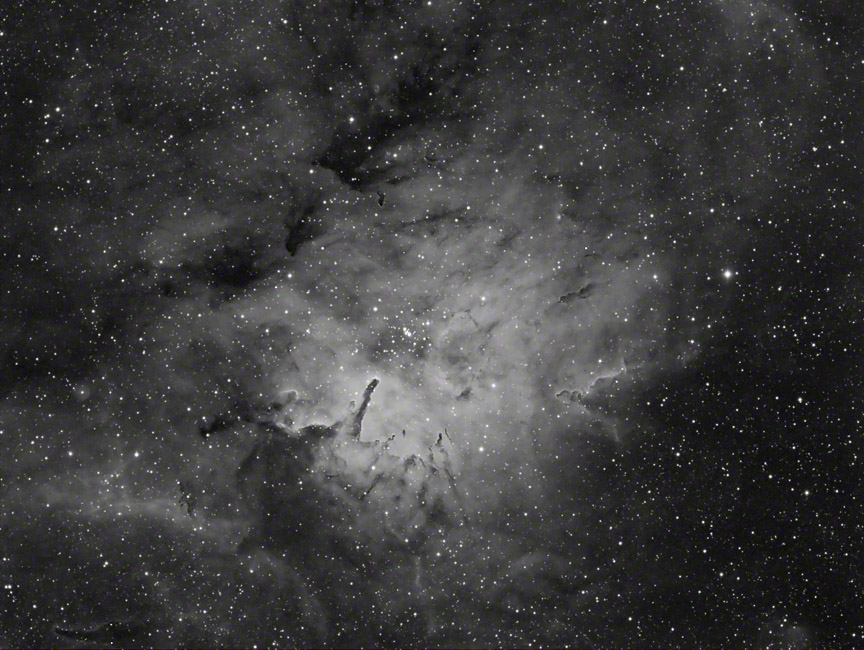 A narrowband image of NGC 6820 in hydrogen-alpha light.
192 minutes through an Astrodon 3 nm H-a filter on 2013-09-05 using a QSI 583 from northern New Jersey through an Astro-Physics 155mm refractor at f5.4. North is up. ©2013