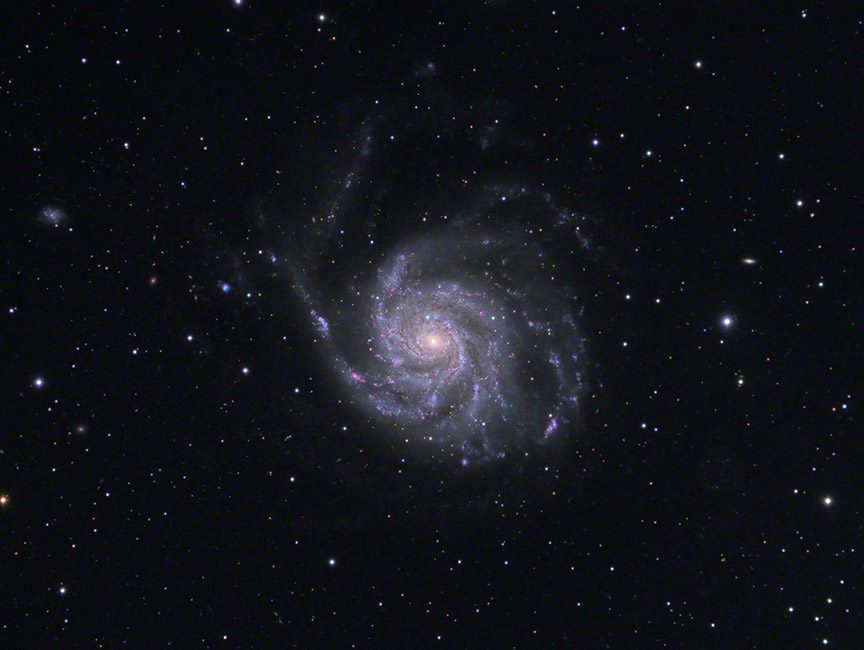 M101, the Pinwheel Galaxy, is a large, face-on galaxy visible near the handle of the "Big Dipper". It is about 21 million light-years away. The bright knots in its spiral arms are regions of active star formation. More detail is shown below.
136 minutes L and 144 minutes RGB binned 2x2 on 2014-06-01 using a QSI 583 from northern New Jersey through an Astro-Physics 155mm refractor at f7.1. North is up. ©2014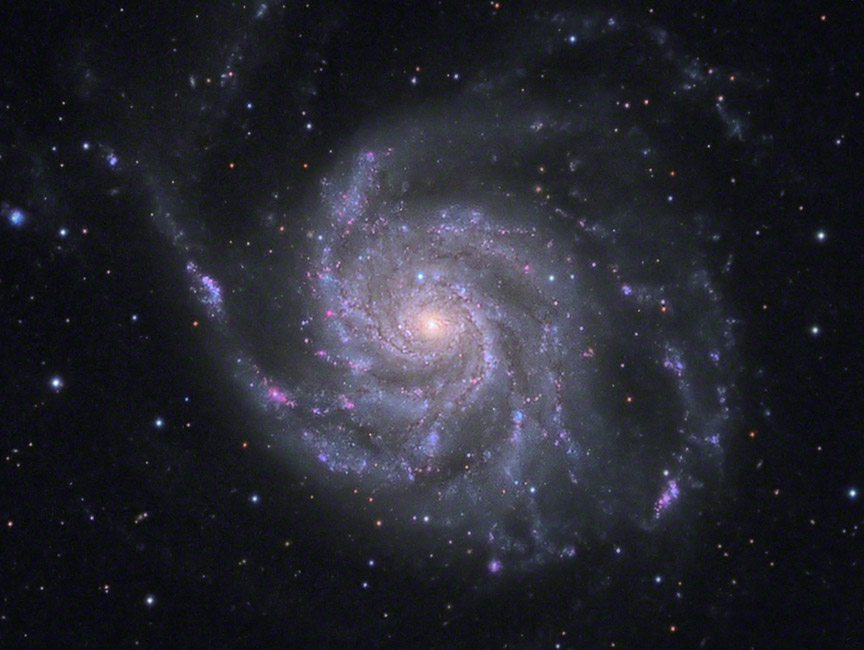 Detail of M101 from the above image.